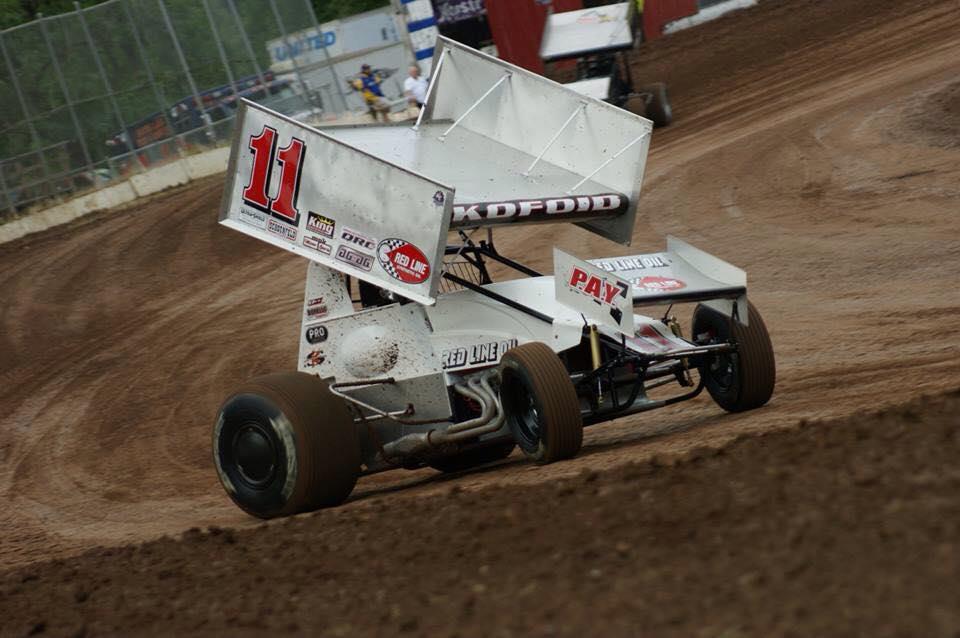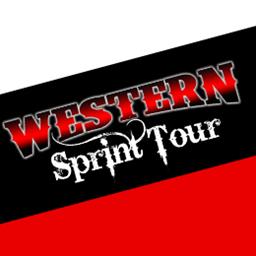 6/27/2015
Western Sprint Tour
---
Young Lion Kofoid To Hit Speedweek Northwest Trail
Young Lion Kofoid To Hit Speedweek Northwest Trail
By Ben Deatherage
(Photo Courtesy of Dirt Monkey Productions)
One of the biggest rising stars in the Sprint Car racing scene has got to be Michael Kofoid. The Penngrove, California teenager shocked the world by capturing his first career 360 Sprint victory in only his first career 360 start. That triumph would occur at Cottage Grove Speedway on April 4th, for the 2013 King of the West Lites champion, and it was quite a way to open up the 2015 campaign.
"I think the year has been off to a good start," said Kofoid, "we've had a couple of good runs including that win which was the first time I was in my own car. We've had a few top fives since and have been working our way to the front."
Kofoid has raced with the Western Sprint Tour just a few times and that was during Memorial Day weekend. His best result was a tenth at Southern Oregon Speedway on May 23rd. He will look to finish even higher as he plans to run the whole Speedweek Northwest in his LaChance Kofoid Enterprises/Dan Simpson Racing/Red Line Oil/Dr. Ramos Dentistry/P.A.Y. Enterprises/G.G. & G.G./Tony Borello Engines #11 Maxim.
"The only tracks I've been to are Medford and Cottage Grove," he would continue, "I'm looking forward to seeing some new places and just keep my nose clean. I really want to prove to everyone that I can run with these really fast guys."
The Western Sprint Tour sanctioned Speedweek Northwest begins at Yreka, California's Siskiyou Motor Speedway on Sunday June 28th and will conclude with the $5000.00 to win finale at Cottage Grove Speedway on Saturday July 4th. The best 360 Sprint drivers in the Western United States will race six events in seven nights at some of the best tracks in the country.
In the seventeen years Speedweek Northwest there have been ten different champions. Steve Kent and Roger Crockett are tied with four apiece while Brent Kaeding has two. Seven drivers have won the entire kit and caboodle just once which is a very impressive list of winners. That list includes Brad Furr, Jesse Hockett, Bud Kaeding, Kyle Larson, Shane Stewart, Mitch Olson, and in 2014 Kyle Hirst.
The Western Sprint Tour is the Pacific Northwest region's most premier touring 360 Sprint car series. Visiting some of the nation's best facilities it is a series that offers some of the best racing you can find anywhere around. For the latest news and information log on to sprints.nwextremeseries.com. Also check out the WST Facebook page and be sure to "Like" it.
Additional Information:
2015 Western Sprint Tour Schedule
April 24th Cottage Grove Speedway Cottage Grove, OR Trey Starks
April 25th Cottage Grove Speedway Cottage Grove, OR Rained Out
May 23rd Southern Oregon Speedway White City, OR Roger Crockett
May 24th Cottage Grove Speedway Cottage Grove, OR Roger Crockett
June 28th Siskiyou Motor Speedway Yreka, CA (Speedweek Northwest)
June 29th Southern Oregon Speedway White City, OR (Speedweek Northwest)
June 30th Coos Bay Speedway Coos Bay, OR (Speedweek Northwest)
July 1st Travel Day
July 2nd Willamette Speedway Lebanon, OR (Speedweek Northwest)
July 3rd Cottage Grove Speedway Cottage Grove, OR (Speedweek Northwest)
July 4th Cottage Grove Speedway Cottage Grove, OR (Speedweek Northwest)
August 14th Siskiyou Motor Speedway Yreka, CA
August 15th Southern Oregon Speedway White City, OR
September 25th State Fair Raceway Yakima, WA
September 26th State Fair Raceway Yakima, WA
Past Speedweek Northwest Champions:
2013- Roger Crockett
2012- Mitch Olson
2011- Kyle Larson
2010- Roger Crockett
2009- Jesse Hockett
2008- Roger Crockett
2007- Shane Stewart
2006- Steve Kent
2005- Brent Kaeding
2004- Brent Kaeding
2003- Roger Crockett
2002- Steve Kent
2001- Steve Kent
2000- Steve Kent
1999- Brad Furr
1998- Bud Kaeding
---
Submitted By: Ben Deatherage
Back to News