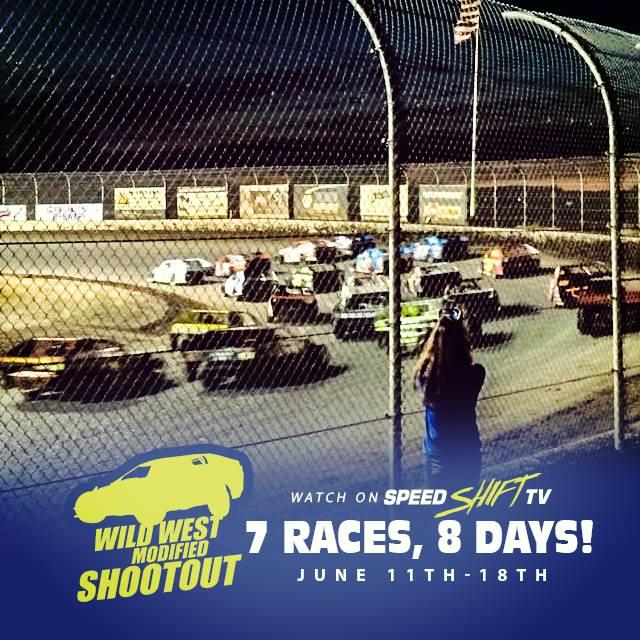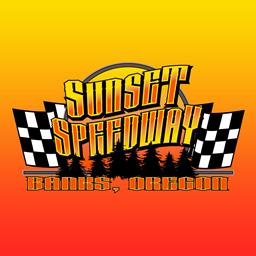 6/6/2016
Sunset Speedway Park
---
2016 Wild West Modified Shootout Set To Get Underway On Saturday June 11th
2016 Wild West Modified Shootout Set To Get Underway On Saturday June 11th
By Ben Deatherage
(Photo Courtesy of Speed Shift TV)
For the sixth straight year fans of IMCA Modified racing in the Pacific Northwest will witness the Wild West Modified Shootout. The 2016 edition will feature seven races in eight days at six different facilities across three states. Teams are expected to make long treks from as far away as Southern California,in fact just minutes away from Mexico, and even drivers in far northwestern corner North Dakota along the Canadian border.
The week opens up at Southern Oregon Speedway in White City, located just outside of Medford, on Saturday June 11th. Sunday June 12th is the next leg and it is at the southernmost location of them all, Siskiyou Motor Speedway in Yreka, California. Monday June 13th and Tuesday the 14th will be two nights of action at Oregon's Cottage Grove Speedway before heading north on Wednesday the 15th to Willamette Speedway in Lebanon, Oregon.
A day of rest and recovery is planned for Thursday June 16th but there will be an Appreciation Party held at Sunset Speedway Park, in Banks, Oregon, presented by FinishLine Graphics. Sunset Speedway Park will be the next venue in action when they pay a visit on Friday June 17th and everything will come to a close on Saturday the 18th at Grays Harbor Raceway in Elma, Washington. This is the first time GHR has been a part of the Wild West Modified Shootout since 2013.
Jesse Williamson will look for his fourth Modified Speedweek title in five years this year. Williamson has been crowned the champion in 2012, 2013, and 2015. Two drivers have one championship to their name and that is Brian Poppa, in the inaugural year in 2011, and Alex Stanford's triumph in 2013.
Out of thirty total races Jesse Williamson has captured the most feature wins at nine. Alex Stanford is second on the all-time win list at six while Brian Poppa has four. All four of Poppa's wins came during the 2011 Wild West Modified Shootout.
Be sure and check out the latest news and information regarding the Wild West Modified Shootout by visiting the series Facebook page and clicking "Like". We will try our best on posting lineups, results, stories, and more on there throughout the course of the week.
2016 Wild West Modified Shootout Schedule:
Saturday June 11th Southern Oregon Speedway White City, OR
Sunday June 12th Siskiyou Motor Speedway Yreka, CA
Monday June 13th Cottage Grove Speedway Cottage Grove, OR
Tuesday June 14th Cottage Grove Speedway Cottage Grove, OR
Wednesday June 15th Willamette Speedway Lebanon, OR
Thursday June 16th Travel Day/Appreciation Party At Sunset Speedway Park presented by FinishLine Graphics
Friday June 17th Sunset Speedway Park Banks, OR
Saturday June 18th Grays Harbor Raceway Elma, WA
Former Wild West Modified Shootout Champions:
2015- Jesse Williamson
2014- Alex Stanford
2013- Jesse Williamson
2012- Jesse Williamson
2011- Brian Poppa
Wild West Modified Shootout All-Time Win List (2011-15):
Jesse Williamson- 9
Alex Stanford- 6
Brian Poppa- 4
Travis Peery- 2
Ken Schrader
Mark Carrell- 1
Braedon Hand
Scott Lenz
Brad Martin
Nick Trenchard
Mark Wauge
Collen Winebarger
---
Submitted By: Ben Deatherage
Back to News