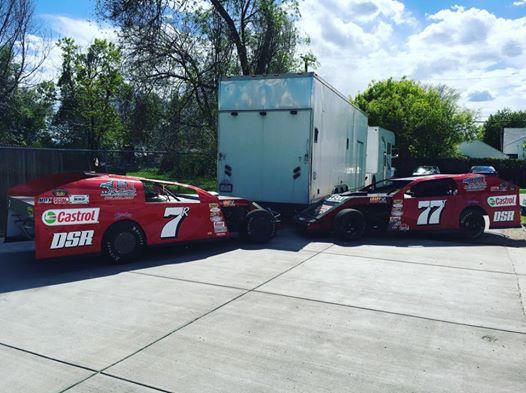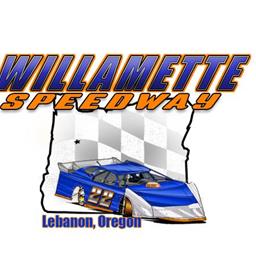 6/9/2016
Willamette Speedway
---
Colorado's Gaylord Brothers Both Traveling To Pacific Northwest For Wild West Modified Shootout
Colorado's Gaylord Brothers Both Traveling To Pacific Northwest For Wild West Modified Shootout
By Ben Deatherage
Lakewood, Colorado- Last year Colorado was represented for the first time in the Wild West Modified Shootout. This year not one but two drivers will be making the nearly thousand-mile tow from the Centennial State to southern Oregon. Ryan Gaylord will be back and this time will be bringing his younger brother, Tripp, along with him. Both of these gentlemen have strong racing roots as both are third-generation drivers.
Although he has not one yet won in 2016 Ryan Gaylord has had some impressive runs against some tough competition. Ryan has bounced around all over the country racing at several different facilities in several different states. He will look to put his Castrol Oil/LJ Dezigns/JDM Racing Solutions/Dylan Smith Racing/Leary Racing Products & Shock Shop/Rage Chassis #7R Rage in victory lane during the Wild West Modified Shootout.
"We're really excited to do this again and see what we can do," stated Ryan, "we ran Nebraska a few weeks ago and got tore up a bit so this will be a new Rage chassis we've put together for this deal."
Last year during the shootout Ryan had a very fast car at Lebanon, Oregon's Willamette Speedway. He would be beaten at the line by mere inches at the drop of the checkered flag. He has a chance at redemption when the tour heads there on Wednesday June 15th.
Tripp Gaylord drives the Castrol Oil/LJ Dezigns/JDM Racing Solutions/Dylan Smith Racing/Leary Racing Products & Shock Shop/Rage Chassis #77T Rage and is in his first full year on dirt. The younger of the two brothers racing background is primarily pavement. Tripp was a regular with the North State Modified Series, tying for most points earned last season, and frequented with the Lucas Oil Modified Series including an impressive runner-up finish at Arizona's Tucson International Raceway.
"It's really been an up and down year and there definitely is a learning curve on dirt, "said Tripp, "we got one win already but I started on the pole and it went green to checkered."
The one win for the younger Gaylord came in May at Lamar Speedway in his home state of Colorado. The night before he was in contention for the win with an intense side by side battle for the lead but unfortunately would spin out. The Wild West Modified Shootout will be a great test for him as the tour is seven races in eight days at three different tracks in three separate states.
"I just want to have fun and learn as much as I can. I don't know how I'm going to do against the guys that have been doing it a long time but I would really be happy to make the main every night."
Be sure and check out the latest news and information regarding the Wild West Modified Shootout by visiting the series Facebook page and clicking "Like". We will try our best on posting lineups, results, stories, and more throughout the course of the week.
2016 Wild West Modified Shootout Schedule:
Saturday June 11th Southern Oregon Speedway White City, OR
Sunday June 12th Siskiyou Motor Speedway Yreka, CA
Monday June 13th Cottage Grove Speedway Cottage Grove, OR
Tuesday June 14th Cottage Grove Speedway Cottage Grove, OR
Wednesday June 15th Willamette Speedway Lebanon, OR
Thursday June 16th Travel Day/Appreciation Party At Sunset Speedway Park presented by FinishLine Graphics
Friday June 17th Sunset Speedway Park Banks, OR
Saturday June 18th Grays Harbor Raceway Elma, WA
Former Wild West Modified Shootout Champions:
2015- Jesse Williamson
2014- Alex Stanford
2013- Jesse Williamson
2012- Jesse Williamson
2011- Brian Poppa
Wild West Modified Shootout All-Time Win List (2011-15):
Jesse Williamson- 9
Alex Stanford- 6
Brian Poppa- 4
Travis Peery- 2
Ken Schrader
Mark Carrell- 1
Braedon Hand
Scott Lenz
Brad Martin
Nick Trenchard
Mark Wauge
Collen Winebarger
---
Submitted By: Ben Deatherage
Back to News