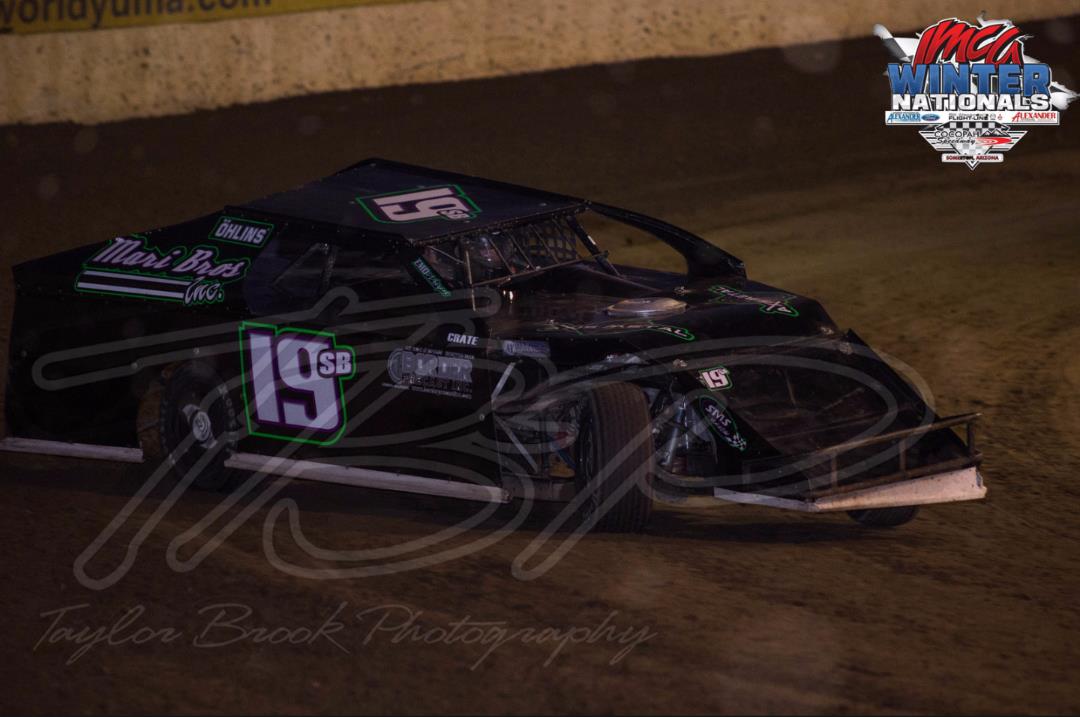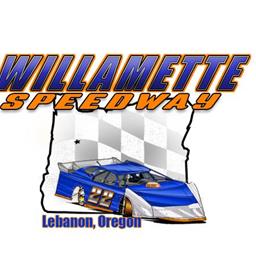 6/9/2016
Willamette Speedway
---
Lance Mari Making Wild West Modified Shootout Debut
Lance Mari Making Wild West Modified Shootout Debut
By Ben Deatherage
(Photo Courtesy of Taylor Brook Ward)
Imperial, California- Living just twenty minutes north of the United States-Mexican border, Lance Mari will be making the long tow up to the Pacific Northwest for the first time ever to compete in the Wild West Modified Tour. The Imperial, California native is currently on a summer break do to the excessive heat in the southwest, which is practically triple digits, that requires him to travel vast distances in order to race. He will look to put his MRT Race Cars/SBS Suspensions/King Dyno/Mari Brothers Inc./Axis Metal Design/Border Shades #19SB MRT in the winner's circle during the tour.
"(Alex) Stanford told me this is a really good tour," commented Lance Mari, "I figured we'd give it a try this year since we have our summer break. I'm really looking forward to getting out of the heat."
A few years ago Mari won the IMCA Modified championship at Somerton, Arizona's Cocopah Speedway as well as winning a preliminary feature in the 2015 Turkey Classic at Cocopah. So far 2016 has been very kind to him as he has won four main events already this year. Although he has never competed at any of the Wild West Modified Shootout tracks he has been studying them quite a bit by watching videos on the internet.
"We've had a very good year, one of the best of my career. We started out doing really well at the Winter Nationals (at Cocopah) and Canyon (Speedway Park). We are planning on hitting the Dakota Tour so this will be a great test for that. Watching videos of all the tracks they look very similar to what I've ran before."
Be sure and check out the latest news and information regarding the Wild West Modified Shootout by visiting the series Facebook page and clicking "Like". We will try our best on posting lineups, results, stories, and more throughout the course of the week.
2016 Wild West Modified Shootout Schedule:
Saturday June 11th Southern Oregon Speedway White City, OR
Sunday June 12th Siskiyou Motor Speedway Yreka, CA
Monday June 13th Cottage Grove Speedway Cottage Grove, OR
Tuesday June 14th Cottage Grove Speedway Cottage Grove, OR
Wednesday June 15th Willamette Speedway Lebanon, OR
Thursday June 16th Travel Day/Appreciation Party At Sunset Speedway Park presented by FinishLine Graphics
Friday June 17th Sunset Speedway Park Banks, OR
Saturday June 18th Grays Harbor Raceway Elma, WA
Former Wild West Modified Shootout Champions:
2015- Jesse Williamson
2014- Alex Stanford
2013- Jesse Williamson
2012- Jesse Williamson
2011- Brian Poppa
Wild West Modified Shootout All-Time Win List (2011-15):
Jesse Williamson- 9
Alex Stanford- 6
Brian Poppa- 4
Travis Peery- 2
Ken Schrader
Mark Carrell- 1
Braedon Hand
Scott Lenz
Brad Martin
Nick Trenchard
Mark Wauge
Collen Winebarger
---
Submitted By: Ben Deatherage
Back to News