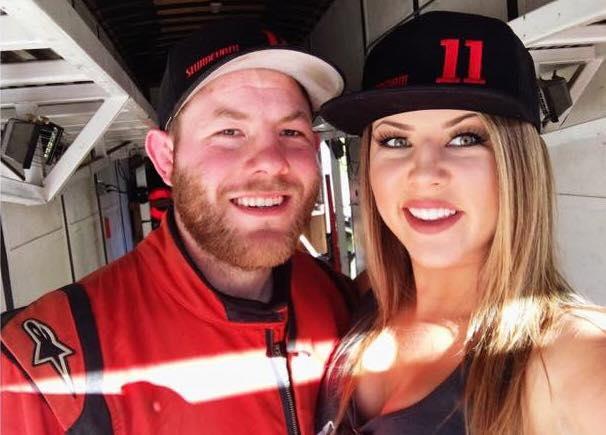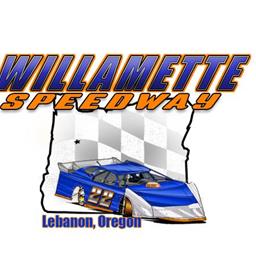 6/9/2016
Willamette Speedway
---
Steven Sturdevant Embarking On First Full Wild West Modified Shootout Of His Career
Steven Sturdevant Embarking On First Full Wild West Modified Shootout Of His Career
By Ben Deatherage
(Photo Courtesy of Dirt Monkey Productions)
Springfield, Oregon- Although he's competed in a handful of Wild West Modified Shootout events over the years this season will be different for Steven Sturdevant. The Springfield, Oregon native driver plans to race in all seven rounds of the 2016 tour. Sturdevant is having a terrific campaign in his Point S Springfield Tire Factory/KMC Wheels/Pyramid Brewing/Fastenal Auto Parts & Supplies #11 X-Factor.
"I'm pretty excited!" commented Steven, "hopefully we have a good week to grow onto our already pretty decent season."
Although Sturdevant has yet to score a victory he has managed to put together four top five finishes in eight starts at his hometrack at Cottage Grove Speedway. In addition to the four top fives he has two second place results. Away from the circle track Steven just recently sewed up the 450cc track championship in motocycles at Territorial Motocross Park just outside of Eugene. While he is familiar with Cottage Grove and Willamette Speedway there are a few tracks that he has little or no experience at.
"I've never ran Yreka or Banks and it's been a few years since Medford. It'll be a little bit of a challenge but I'm up for it and I really wouldn't be able to do this without all the great support especially my lovely girlfriend Kayla Simon."
Be sure and check out the latest news and information regarding the Wild West Modified Shootout by visiting the series Facebook page and clicking "Like". We will try our best on posting lineups, results, stories, and more throughout the course of the week.
2016 Wild West Modified Shootout Schedule:
Saturday June 11th Southern Oregon Speedway White City, OR
Sunday June 12th Siskiyou Motor Speedway Yreka, CA
Monday June 13th Cottage Grove Speedway Cottage Grove, OR
Tuesday June 14th Cottage Grove Speedway Cottage Grove, OR
Wednesday June 15th Willamette Speedway Lebanon, OR
Thursday June 16th Travel Day/Appreciation Party At Sunset Speedway Park presented by FinishLine Graphics
Friday June 17th Sunset Speedway Park Banks, OR
Saturday June 18th Grays Harbor Raceway Elma, WA
Former Wild West Modified Shootout Champions:
2015- Jesse Williamson
2014- Alex Stanford
2013- Jesse Williamson
2012- Jesse Williamson
2011- Brian Poppa
Wild West Modified Shootout All-Time Win List (2011-15):
Jesse Williamson- 9
Alex Stanford- 6
Brian Poppa- 4
Travis Peery- 2
Ken Schrader
Mark Carrell- 1
Braedon Hand
Scott Lenz
Brad Martin
Nick Trenchard
Mark Wauge
Collen Winebarger
---
Submitted By: Ben Deatherage
Article Media
Back to News