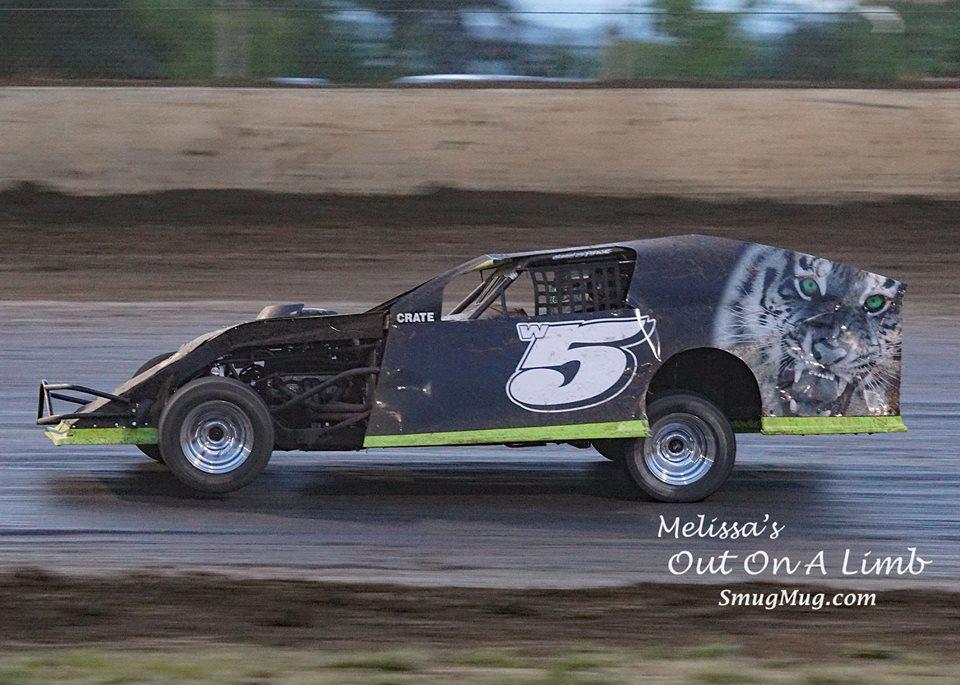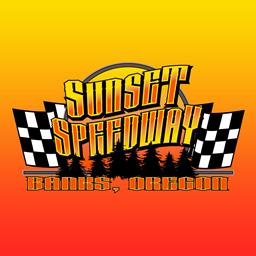 7/4/2017
Sunset Speedway Park
---
Jesse Williamson Wins 2017 Wild West Modified Shootout Title; Fourth Of His Career
Jesse Williamson Wins 2017 Wild West Modified Shootout Title; Fourth Of His Career
By Ben Deatherage
(Photo Courtesy of Melissa's Out On A Limb Photography)
The 2017 Wild West Modified Shootout would be one to remember. The championship came down to the final laps, of the final feature, on the final night. Eighty-nine drivers would attend at least one race during the week representing the states of Oregon, Washington, California, Nevada, Montana, and Colorado as well as the Canadian province of British Columbia.
In eight races there were six different winners, including two drivers that won twice. Four races would see drivers win their first career Wild West Modified Shootout main events. Twelve drivers would travel to every race and seven started every single feature.
Jesse Williamson, of Eugene, would win the overall Wild West Modified Shootout championship, his fourth. Williamson posted six top fives including victories at Sunset Speedway Park, on June 28th, and the July 1st finale at Willamette Speedway. It is the fourth time that the champion of the tour has won the last race of the schedule.
Bakersfield, California driver Ethan Dotson managed to earn runner-up honors in the standings. Dotson won the June 25th race at Cottage Grove as well as June 29th at Willamette. Ethan, like Williamson, would also have six top fives in his first Mod Speedweek.
Collen Winebarger got third in final points. Despite not winning a race the Corbett chauffeur was consistent with his results finishing fifth or better on four occasions. His best results were two seconds.
Fourth place went to Bricen James. The Albany teenager was among the top five four times and had a best finish of third. It was also James' first full Wild West Modified Shootout.
Grey Ferrando completed the top five in the final points table. The Stayton native had just one top five, a third, but had six top tens. This was Ferrando's first full Speedweek and his third place finish was the best career result with the series.
John Campos, Mark Wauge, Wade Taylor, Brian Thompson, and Brad Martin were the rest of the top ten in points. Eleven through fifteen were D.J. Shannon, Danny Lauer, Randy Brown, Kevin Williamson, and T.J. Richman.
Be sure to stay tuned on the Wild West Modified Shootout Facebook page. The 2018 season will be here before we know it and is expected to have more cars and continue to build upwards. We would like to once again thank all the drivers, crews, track officials, and most importantly the fans for making this year's Wild West Modified Shootout such a special series.
Final 2017 Wild West Modified Shootout Point Standings (Top Twenty)
Driver/Hometown/Wins/Top Fives/Feature Starts
Jesse Williamson/Eugene, Oregon/2/6/8
Ethan Dotson/Bakersfield, California/2/6/8
Collen Winebarger/Corbett, Oregon/0/3/8
Bricen James/Albany, Oregon/0/4/8
Grey Ferrando/Stayton, Oregon/0/1/8
John Campos/Keizer, Oregon/1/4/8
Mark Wauge/Medford, Oregon/0/3/8
Wade Taylor/Elko, Nevada/1/1/6
Brian Thompson/Sweet Home, Oregon/0/1/5
Brad Martin/Warren, Oregon/0/0/6
D.J. Shannon/Merced, California/0/0/3
Danny Lauer/Nipomo, California/1/1/6
Randy Brown/Chowchilla, California/0/1/4
Kevin Williamson/Coburg, Oregon/0/0/0
T.J. Richman/Deer Island, Oregon/0/0/0
Joey Price/Great Falls, Montana/0/0/4
Nick Trenchard/Klamath Falls, Oregon/1/2/4
Lawrence O'Connor/Port Hardy, British Columbia/0/0/3
Jeremy Shank/Salem, Oregon/0/0/4
Brian Pearce/Oakley, California/0/0/2
2017 IMCA Wild West Modified Shootout Schedule
Friday, June 23rd-Siskiyou Motor Speedway-Yreka, California-Nick Trenchard
Saturday, June 24th-Southern Oregon Speedway-White City, Oregon-Danny Lauer
Sunday, June 25th-Cottage Grove Speedway-Cottage Grove, Oregon- Ethan Dotson
Monday, June 26th-Cottage Grove Speedway-Cottage Grove, Oregon- John Campos
Wednesday, June 28th- Sunset Speedway Park-Banks, Oregon- Jesse Williamson
Thursday, June 29th- Willamette Speedway-Lebanon, Oregon- Ethan Dotson
Friday, June 30th- Willamette Speedway-Lebanon, Oregon- Wade Taylor
Saturday, July 1st- Willamette Speedway-Lebanon, Oregon- Jesse Williamson
Former IMCA Wild West Modified Shootout Champions
2011- Brian Poppa
2012- Jesse Williamson
2013- Jesse Williamson
2014- Alex Stanford
2015- Jesse Williamson
2016- Kellen Chadwick
2017-Jesse Williamson
All-Time IMCA Wild West Modified Shootout Win List
Jesse Williamson- 10
Alex Stanford- 6
Kellen Chadwick- 4
Brian Poppa
Ethan Dotson- 2
Travis Peery
Ken Schrader
Nick Trenchard
Mark Wauge
John Campos- 1
Mark Carrell
Ryan Gaylord
Braedon Hand
Danny Lauer
Scott Lenz
Brad Martin
Anthony Restad
Wade Taylor
Collen Winebarger
---
Submitted By: Ben Deatherage
Back to News