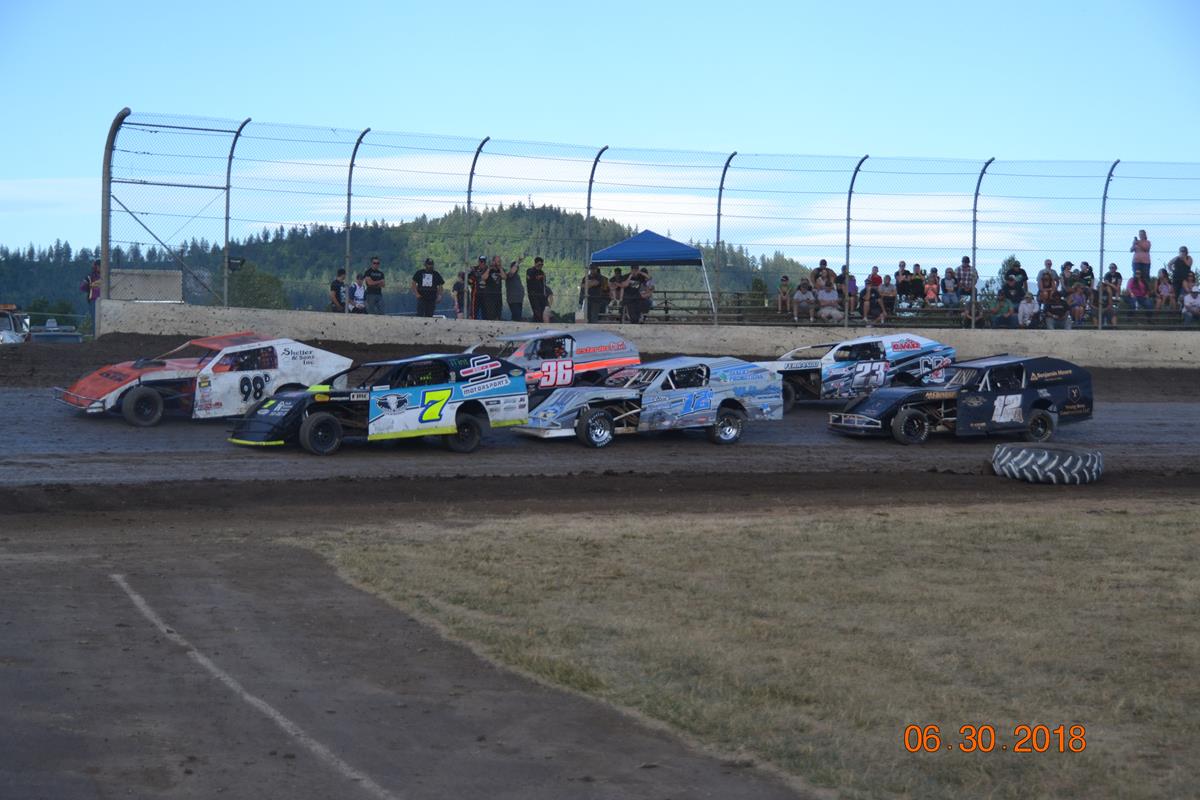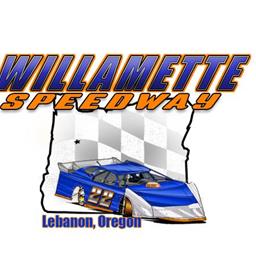 6/12/2019
Willamette Speedway
---
IMCA Wild West Modified Shootout Set For 2019 Action
IMCA Wild West Modified Shootout Set For 2019 Action
By Ben Deatherage
(Photo Courtesy of Doc's Photos)
The 9th Annual IMCA Wild West Modified Shootout is ready to get started in just a few short days. Teams from Oregon, Washington, California, North Dakota, British Columbia, and beyond are expected to make the journey. The Mod Speedweek extravaganza has eight races in nine nights across some of the best racing facilities in the Western United States.
The party gets started on Friday, June 21st, once again at Siskiyou Golden Speedway in Yreka, California for the only date in the Golden State. Saturday, the 22nd, will have the tour make the short jump over the Oregon border to Southern Oregon Speedway. Making a detour off Interstate 5, the WWMS make the curvy serpentine journey west on Highway 42 to the Oregon Coast's Coos Bay Speedway on Sunday, the 23rd.
The group will next spend Monday and Tuesday, the 24th and 25th respectively, nights at Cottage Grove Speedway before embarking on their farthest venue north, at Banks' Sunset Speedway Park on Wednesday, the 26th. The lone day of rest is reserved for Thursday, the 27th, but the fine folks at FinishLine Graphics will host the Driver Appreciation Party at Willamette Speedway with great food and fun games. The week will be closed out at Willamette Speedway, in Lebanon, on Friday and Saturday, the 28th and 29th, where the 2019 champion will be crowned.
John Campos is the reigning IMCA Wild West Modified Shootout champion after a sensational last race points battle despite not winning a race during the week. Collen Winebarger and Jesse Williamson were the only multi-feature victors capturing two checkered flags each. Bricen James, Grey Ferrando, Nick Trenchard, and Ethan Dotson all managed to pay victory lane one visit in 2019.
Each race will be $1,000.00 to win and $100.00 to start. A full breakdown of nightly payout can be found below this release. As has been the case for the last few Wild West Modified Shootouts the fine folks at Speed Shift TV will be providing live lap-to-lap coverage of every single round. Be sure and stay tuned to the Wild West Modified Shootout Facebook page for the latest news and updates.
Nightly Payout:
1.$1000.00
2.$600.00
3. $450.00
4. $350.00
5. $300.00
6.$250.00
7.$200.00
8.$175.00
9.$150.00
10.$140.00
11.$130.00
12.$130.00
13.$125.00
14.$125.00
15-20.$100.00
B Main
Transfer
Transfer
$80.00
$75.00
$70.00
$65.00
$60.00
8-Back $50.00
2019 IMCA Wild West Modified Shootout Schedule
Friday, June 21st-Siskiyou Motor Speedway-Yreka, California
Saturday, June 22nd-Southern Oregon Speedway-White City, Oregon
Sunday, June 23rd-Coos Bay Speedway-Coos Bay, Oregon
Monday, June 24th-Cottage Grove Speedway-Cottage Grove, Oregon
Tuesday, June 25th-Cottage Grove Speedway-Cottage Grove, Oregon
Wednesday, June 26th-Sunset Speedway Park-Banks, Oregon
Thursday, June 27th-Travel Date/Driver Appreciation Party presented by FinishLine Graphics
Friday, June 28th-Willamette Speedway-Lebanon, Oregon
Saturday, June 29th-Willamette Speedway-Lebanon, Oregon
Former IMCA Wild West Modified Shootout Champions
2011- Brian Poppa
2012- Jesse Williamson
2013- Jesse Williamson
2014- Alex Stanford
2015- Jesse Williamson
2016- Kellen Chadwick
2017- Jesse Williamson
2018- John Campos
All-Time IMCA Wild West Modified Shootout Win List
Jesse Williamson- 12
Alex Stanford- 6
Kellen Chadwick- 4
Brian Poppa
Ethan Dotson-3
Nick Trenchard
Collen Winebarger
Travis Peery-2
Ken Schrader
Mark Wauge
John Campos- 1
Mark Carrell
Ryan Gaylord
Braedon Hand
Danny Lauer
Scott Lenz
Brad Martin
Anthony Restad
Wade Taylor
Grey Ferrando
Bricen James
---
Submitted By: Ben Deatherage
Back to News